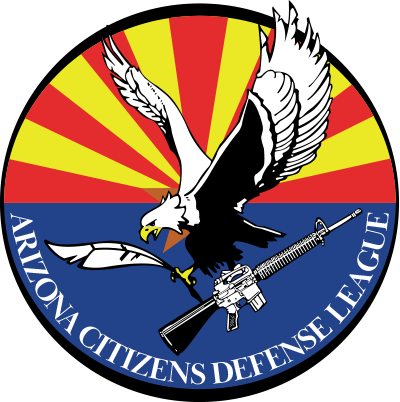 Arizona Citizens Defense League
®
If you want to protect your Right to Keep and Bear Arms in Arizona, then you want to join the Arizona Citizens Defense League ® (AzCDL)
David C. Kopp (2/24/66—8/24/2022)
President Emeritus, Co-Founder
The Arizona Citizens Defense League sadly announces the passing of its founding President and chief lobbyist, Dave Kopp. Dave succumbed to a 12-year battle with cancer on Wednesday, August 24th.
Despite his ongoing illness, Dave worked tirelessly in the trenches of managing an organization and leading the charge at the Legislature, protecting our freedom. In a profile in courage, he kept his illness private so as not to have his struggle interfere with that for freedom.
He had resigned as president several months ago and was the President Emeritus on the Board. Dave selected Michael Gibbs as President, and Cheryl Todd as Vice-President, and the Board agreed. Dave was also a founding member of the AzCDL Foundation, and he was extremely proud of the work the Foundation has done to bring FASTER Saves Lives to Arizona.
His passing will neither diminish the AzCDL mission, nor the passion for our rights. His spirit runs deeply through the organization. We await further news from the family as to any services for Dave.
AzCDL is self-funded and fiercely independent.

We are not beholden to any national organizations or political parties.  No outsiders, no sugar daddies, no corporate string pullers, and no New York billionaires.  We are funded by your donations.
How much is "Protecting Your Freedom" worth?
The Arizona Citizens Defense League (AzCDL) is a non-profit 501(c)(4) and was founded by a group of local activists who recognized that a sustained, coordinated, statewide effort was critical to restoring and protecting the rights of law-abiding gun owners.