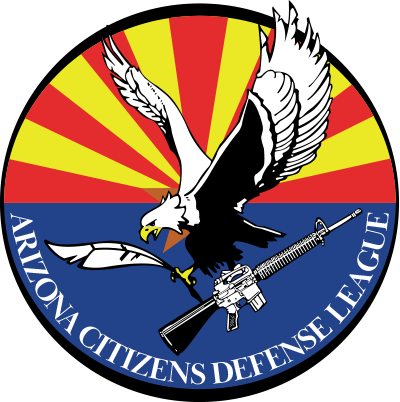 Arizona Citizens Defense League
®
If you want to protect your Right to Keep and Bear Arms in Arizona, then you want to join the Arizona Citizens Defense League ® (AzCDL)
AzCDL lobbies at the Legislature on behalf of our membership and the good citizens of Arizona.
During a session, AzCDL's representatives work full-time at the Capitol, testifying at committee hearings, monitoring Floor votes, and working with other pro-rights groups.  Between legislative sessions, we look for ways to improve existing laws and meet with legislators on proposed bills.
The following are resources that AzCDL provides to help you participate in the legislative process.
Voting Records – See how your legislators voted on key bills
Bill Tracking – See the legislation that AzCDL is monitoring
Action Center – Contact your legislators, the Governor, state agencies and even the media
Request to Speak (RTS) – The RTS system is the preferred way to contact committee members about legislation scheduled for hearings
Arizona State Legislature – A link to their official website, opens in a new tab