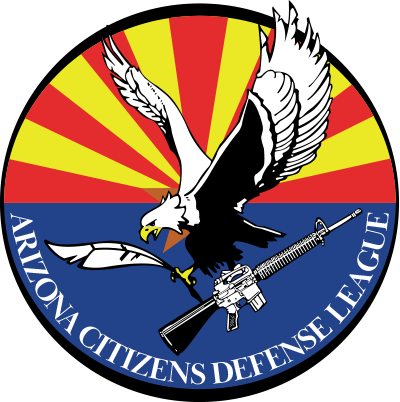 Arizona Citizens Defense League
®
If you want to protect your Right to Keep and Bear Arms in Arizona, then you want to join the Arizona Citizens Defense League ® (AzCDL)
Want to receive up-to-date news that may not be posted here? Subscribe to our email alerts and have it delivered to your email inbox.
The Arizona Citizens Defense League does NOT endorse any candidate for public office, or get involved in any elections. We are no longer associated with any political committee, and do NOT give our permission for any candidate, political committee, or other entity to use our name and logo for any purpose. Any claim of an endorsement from the AzCDL, or any use of our logo for such purposes, should be considered illegitimate, and subject to potential legal action.
We're now two weeks into the 2021 Arizona legislation session.  Over 1,000 bills have been filed.  Key bills, and their status, that AzCDL is monitoring can be found on our Bill Tracking page.  The final day for Senators to file bills is Monday, February 1.  For the...
This page only contains recent and/or relevant news. Our members receive the latest news before it's posted here. The best way to stay informed and get all the news is to Join AzCDL!